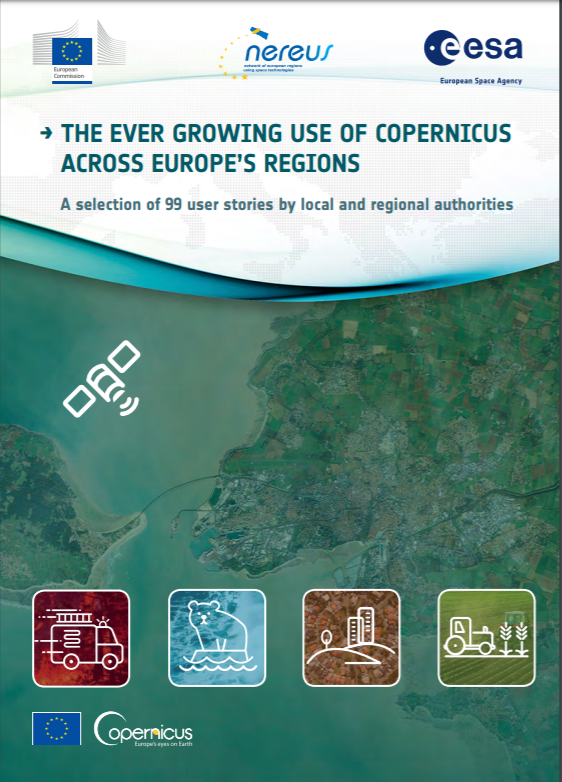 Under ESA flagship, the Project Copernicus4Regions has collected 99 user stories, titled "Ever Growing Use of Copernicus across Europe's Regions". They describe from a user perspective how regional public administrations in Europe have used data and information from the Copernicus Programme to face their challenges, and show benefits to citizens' lives. The printed collection of sheets is available at the link
NEREUS, the Network of European regions dealing with space, after encouraging story collection with ESA, has now created a Search Engine (Copernicus4Regions Search Engine) to let public express queries choosing among the following parameters:
• Title of the Copernicus user story;
• Relevant Copernicus data and information;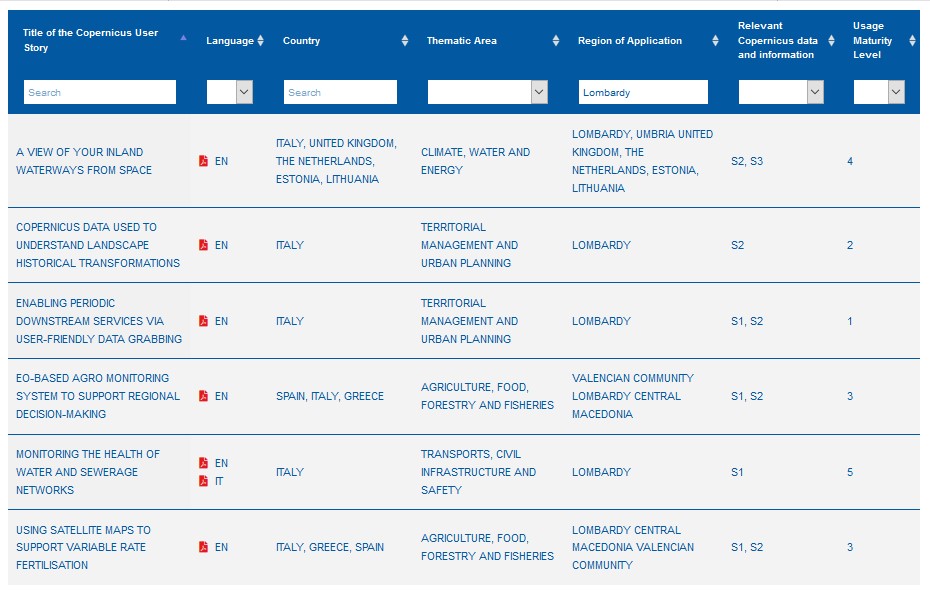 Researchers in IREA have provided some stories, in the thematic areas of Agriculture, Water, Civil Protection, with a focus on Lombardy and Campania Regions. In these application domains IREA research in remote sensing has a long-standing background and tradition, generating products with an advanced operational level, well appreciated by end users.
Copernicus4Regions Search Engine offers a friendly way to explore and outreach Copernicus benefits at regional scale, which are still unknown also to policy and decision makers, who are poorly aware of the effective downstream usage of Copernicus Programme. It is hosted in NEREUS platform and aims at helping the general audience as well as policymakers, experts, and researchers to explore the use case of their interest in one of the most spoken languages of the Network: Dutch, English, French, German, Italian, Portuguese, Spanish.
---