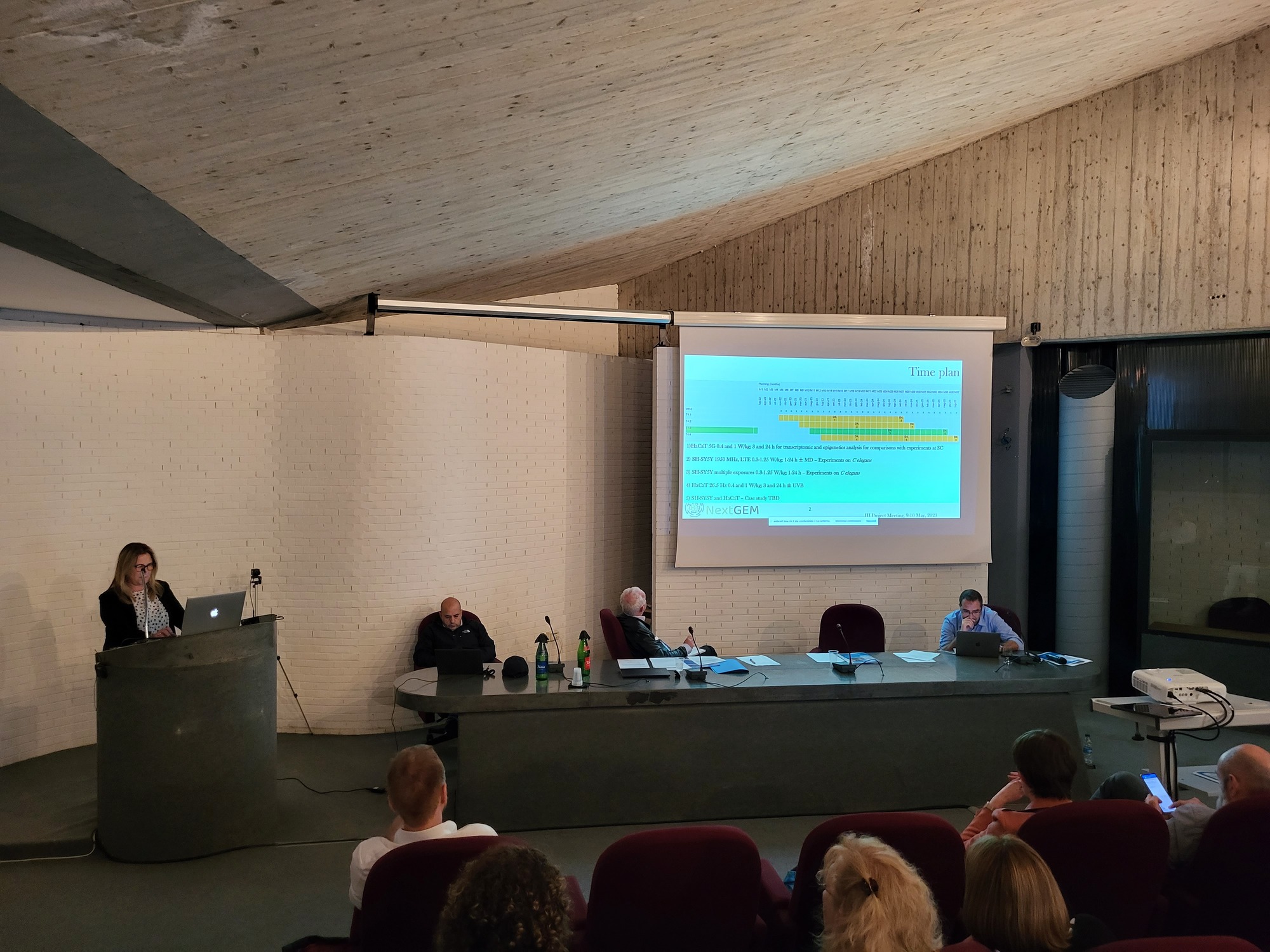 The third Plenary Meeting and the second Technical Workshop of the NextGEM (Next Generation Integrated Sensing and Analytical System for Monitoring and Assessing Radiofrequency Electromagnetic Field Exposure and Health) project have just concluded. NextGEM is funded by the European Commission under the Horizon Europe programme and involve the Bioelectromagnetism group of IREA.
The two meetings, held in Naples on 9 and 10 May at the CNR-STEMS headquarters, were an opportunity to present the activities carried out so far within the project and further develop synergies between the partners of the 20 institutions involved for the achievement of the project goals.
The aim of NextGEM is to develop guidelines for citizens and public authorities regarding exposure to electromagnetic fields (EMF) and to provide rapid and reliable access to relevant scientific knowledge on the subject. Indeed, the adoption of new telecommunications technologies, such as 5G, requires in-depth studies and the updating of scientific evidence on the potential health risks of electromagnetic fields.
The NextGEM project responds to this need by combining the scientific research dimension with a more strictly technological one. The first is aimed at estimating the effects of EMF exposure through experimental studies on humans, small organisms and cultured cells. The second is aimed at defining methodologies and quality criteria for assessing exposure to electromagnetic fields, health risks and interaction mechanisms.
NextGEM also aims to achieve adequate and effective communication that can improve awareness among authorities, citizens and stakeholders by countering disinformation on this issue.
---